Hotel Info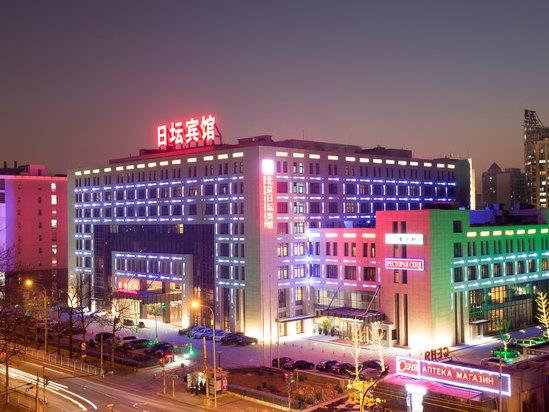 Ritan Hotel Downtown Beijing is situated within easy reach of the Ritan Park and Yabao Road, a bustling shopping street. Tian'anmen Square is only 5 km (3.1 mi) away and the Beijing Capital International Airport 26 km (16 mi) away.

Accommodations in this Beijing hotel are replete with satellite televisions, international direct-dial telephones and broadband Internet access.

Those with spare time can sing songs in one of private karaoke rooms, get pampered at the spa, or socialize at the bar. Guests can also make full use of on-site fitness facilities to burn off calories.