Hotel Info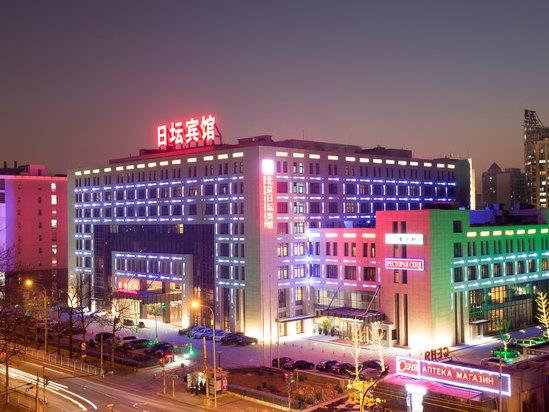 Ritan Hotel Downtown Beijing
is located in the embassy area of Ritan Road outside Jianguomen, Chaoyang District, and the western part of Beijing CBD, on Yabao Road. The hotel faces Yingbin Avenue in the east, the Second Ring Road in the west, Chang'an Street in the south, and Chaowai Avenue in the north, about 200 meters from the Capital Institute of Pediatrics; and about 5 kilometers from Tiananmen Square.
It is adjacent to Ritan Park, and is well-known in China and abroad for comprehensive shopping such as Xiushui Street, Set Shopping Center, Friendship Store, Ritan Shangjie Food District, Youtang Shopping Center, Qiaofufang Grassland, World Trade Plaza, Fenglian Plaza, etc. Dining and entertainment centers are within easy reach.
The hotel is affiliated to the All-China Federation of Trade Unions and is directly led by the China International Travel Agency. It integrates hotel rooms, Chinese and Western restaurants, cafeterias, conference rooms, karaoke halls, SPA baths, swimming pools, badminton, fitness (gym charges) and other comprehensive Service in one.
There are more than 400 sets of various types of rooms, including luxury presidential suites, luxury business suites, and luxury standard rooms, equipped with satellite CCTV, international direct dial telephone, broadband Internet access and other services.
The hotel has a lecture hall and large and small conference rooms, which can accept wedding banquets and various business meetings.