Informazioni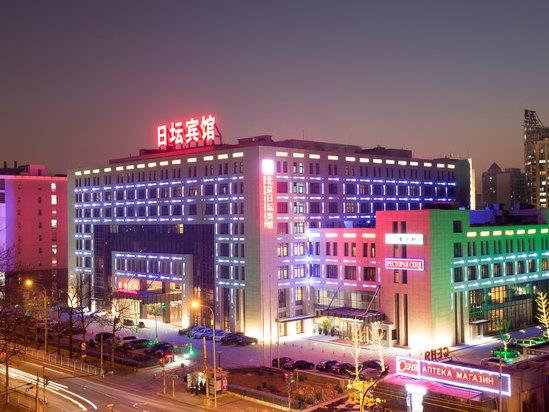 Beijing Ritan Hotel
(
Ritan Hotel Downtown Beijing
), L'hotel si trova nella zona dell'ambasciata di Ritan Road, Jianguomenwai, Chaoyang District, l'area ovest di Beijing CBD, e Yabao Road.L'hotel è adiacente a Yingbin Avenue in Oriente, la seconda pista a ovest, Chang'an Street nel sud, Chaoboi Street nel nord, circa 200m dal Capital Institute of Pediatrics, e a circa 5km da Tien'anmen Square.
È adiacente al Ritan Park ed è vicino alla famosa Xiushuui Street, Saite centro commerciale, negozio di amicizia, Ritan Shangjie food District, youtang centro commerciale, Qiao Fangcaodi, World Trade Tianjie, Fenglian Square e altri centri di shopping completo, catering e intrattenimento.
l'hotel è subordinato a tutta la China Federation of Trade Unions e diretto dalla sede principale dei dipendenti cinesi agenzia di viaggi internazionali. Integra camere d'albergo, ristoranti cinesi e occidentali, caffetterie, sale riunioni, sale di canto, spa bagni, piscine, badminton, fitness (tasse di palestra) e altri servizi completi.
Ci sono più di 400 tipi di camere, tra cui lussuoso suite presidenziale, lussuoso business suite e camera standard di lusso, dotato di televisione a circuito chiuso satellitare, telefono con linea diretta internazionale, Internet a banda larga e altri servizi.
L'hotel ha sala conferenze e sale conferenze, che possono organizzare banchetti nuziali e vari incontri d'affari.